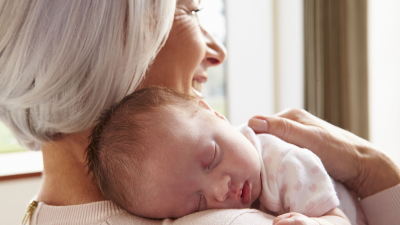 The Prime Minister David Cameron has recently suggested that he would be "happy" to look at plans for so called "granny leave" giving working grandparents the right to take up to 18 weeks of shared parental leave which would be transferable. At present, only a parent or someone with legal parental responsibility qualifies for such leave. The matter arose during Prime Minister's Questions in June (2015) when Harriet Harman, Labour's interim deputy leader commented that it was common knowledge that grandparents often help out and that most parents say they just could not manage without grandparents but increasingly those grandparents are not retired but are themselves working. She asked:
"Will the Prime Minister agree to look at how we can help grandparents get flexibility at work by allowing them to share parental leave?"
Mr Cameron replied:
"I am certainly happy to look at that because the right to request flexible working has been championed by this government."
Under current law, couples can already share up to 50 weeks of parental leave between them. This system has yet to take shape in practice but there are already signs that it is complicated and cumbersome for employers to administer. It remains to be seen whether yet another layer of regulation will be imposed on employers by allowing grandparental leave to be added to the mix.
To discuss any employment law issue, please contact the employment law team on 0113 320 5000 or email @email