If your employee has made a complaint, our *flowchart can be used as a guide on how you could deal with the situation.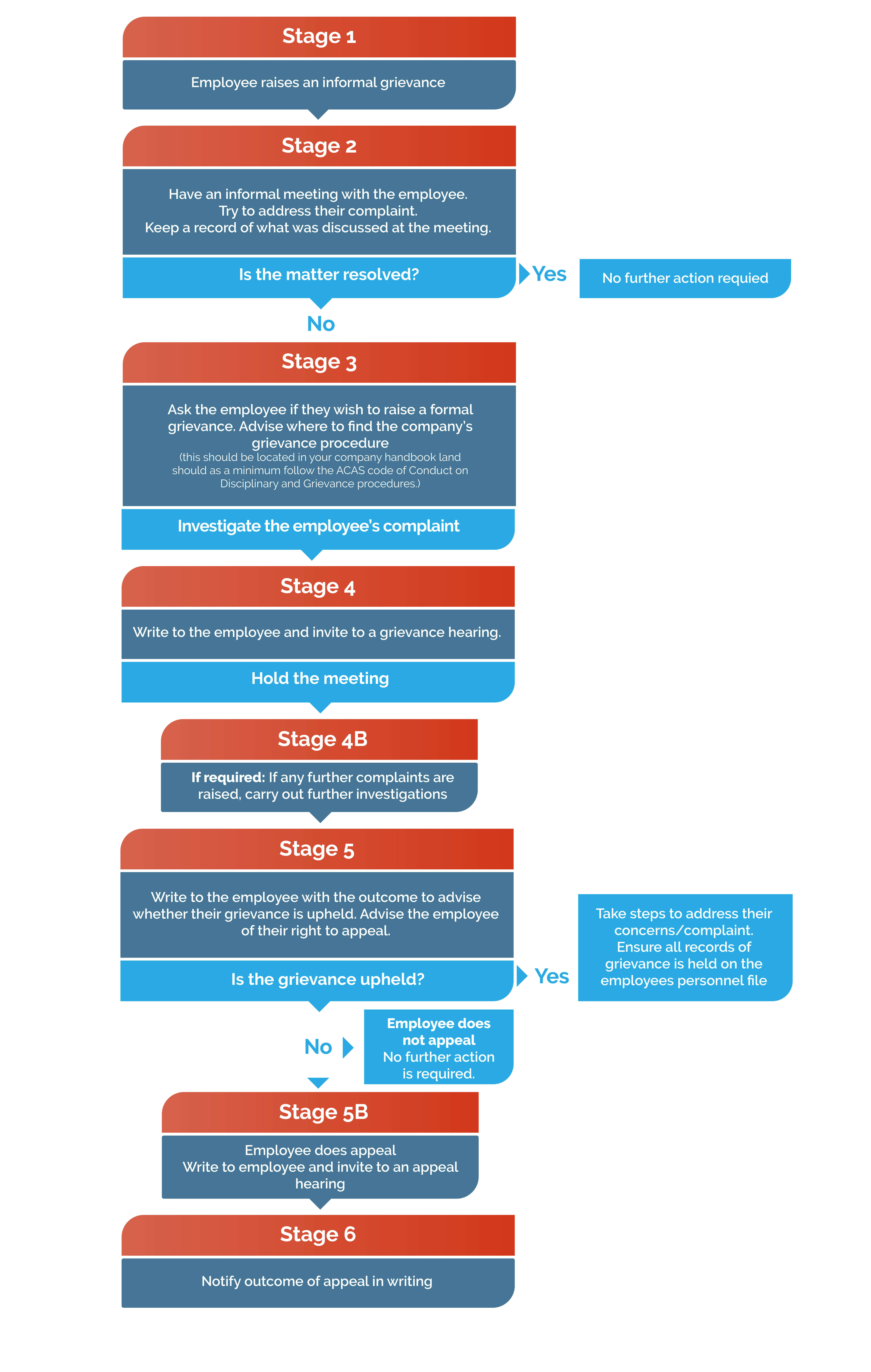 *This flow chart is intended for guidance purposes only and should not be used without taking legal advice
Stage 1
Employee raises an informal grievance
Stage 2
Have an informal meeting with the employee. Try to address their complaint. Keep a record of what was discussed at the meeting.
Is the matter resolved?
Yes? No further action required
No? Move on to Stage 3
Stage 3
Ask the employee if they wish to raise a formal grievance. Advise where to find the company's grievance procedure (this should be located in your company handbook and should as a minimum follow the ACAS code of Conduct on Disciplinary and Grievance procedures.)
Investigate the employee's complaint.
Stage 4
Write to the employee and invite to a grievance hearing.
Hold the meeting.
Stage 4B
If required: If any further complaints are raised, carry out further investigations.
Stage 5
Write to the employee with the outcome to advise whether their grievance is upheld. Advise the employee of their right to appeal.
Is the grievance upheld?
Yes? Take steps to address their concerns/complaint. Ensure all records of grievance is held on the employees personnel file
No? Employee does not appeal. No further action is required.
Stage 5B
Employee appeals. Write to employee and invite to an appeal hearing.
Stage 6
Notify outcome of appeal in writing
Contact Liz today