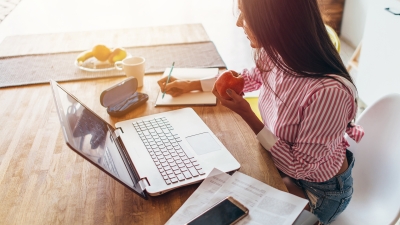 Can employers refuse a request for home working?
The COVID-19 pandemic has led to employers being forced, literally overnight, to rethink the way they work and trust in their staff to get the job done from home. However, despite initial scepticism, this spontaneous remote working experiment has, in many cases, proved infinitely more successful than expected – with many employers having concluded that it works. In fact, some large employers such as Nationwide and Santander have already announced branch closures.
Benefits of home working
Given the tangible organisational benefits, including reduced overheads and recruitment that is no longer geographically confined, it is hardly surprising that, according to surveys, one-third of HR leaders expect at least 40% of their staff to work primarily from home post-pandemic.
However, others warn that companies may regret jumping on the remote work bandwagon due to the potential impact on the quality of teamwork and collaboration. Some even argue that any perceived increase in productivity/performance that may result from flexible working is likely to be exaggerated due to companies' difficult financial circumstances brought on by the pandemic.
Time will tell but the working environment for many now looks very different to how it looked 18 months ago and many people are surprised to learn that working from home is possible and even more beneficial, even for those with childcare and other similar responsibilities to juggle.
Are employees entitled to continue working from home?
Employers will no doubt be faced with requests to continue to work from home well after the pandemic is over and the law allows such requests to be made by any employee who has at least 26 weeks service but employers do not have to agree. Therein lies the problem and perhaps the next trend in employment tribunal claims may well feature this conundrum.
What does the law say about requests for home working?
At present, an employer can refuse a request but only for one or more of eight reasons set out in the legislation:
The burden of additional costs.
Detrimental effect on ability to meet customer demand.
Inability to reorganise work among existing staff.
Inability to recruit additional staff.
Detrimental impact on quality.
Detrimental impact on performance.
Insufficiency of work during the periods the employee proposes to work.
Planned structural changes.
Refusing a working from home request
In selecting the ground for refusal the wording of the statute suggests that the test is a subjective one on the part of the employer. If the employer considers that one of the grounds applies, then the test is satisfied. The test does not, on the face of it, import any question of reasonableness into this judgment.
It would appear that, assuming one of the eight reasons is given, an employee could only challenge the employer's decision if the employer's view is based on incorrect facts. It is therefore a veritable minefield as employers could be faced with multiple requests across the workforce. Employees would have the right to bring claims in the employment tribunal and such claims always take up management time and resources and could include claims for constructive dismissal and in extreme cases, it is conceivable that they could include discrimination.
Unfortunately, there is "no one size fits all" solution and employers should be thinking now about how to deal with working from home requests because they will be coming.