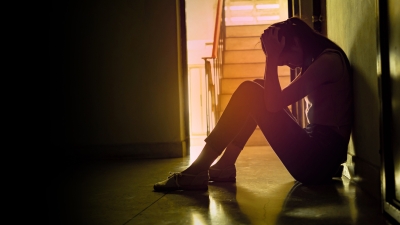 Data has been released from police forces across England and Wales which shows a worrying trend in domestic abuse cases, both increasing numbers being reported, and falling numbers resulting in charges being brought. In a report Her Majesty's Inspectorate of Constabulary and Fire and Rescue Services (HMICFRS) have identified that three quarters of domestic abuse cases are closed early without the suspect being charged. 
According to official statistics, before the pandemic, in the year ending March 2020 there were an estimated 1.6 million female victims of domestic abuse in England and Wales and 618,000 female victims of sexual assault. HMICFRS say there are huge variations between different police forces in how they handle domestic abuse and domestic violence. 
Now victims of domestic "common assault" are finding their cases being dropped due to the 6 months time limit for these offences to press charges. Over the last 5 years nearly 13,000 cases were dropped due to the time limit. 
Labour MP, Yvette Cooper, speaking on BBC News recently said "This is a shocking fact that thousands of cases a year – and getting worse- are just being timed out." Campaigners are calling for the 6 months time limit to be extended to 2 years in cases of domestic violence. 
Between 2016-2017 and 2020-2021 the total number of "common assaults" flagged as instances of domestic abuse increased by 71% but over the same period the number of these "common assaults" that resulted in charges being brought fell by 23%. 
For people affected by domestic violence making that first step of reporting the abuse to the police is very difficult. Once that first step has been taken it may be possible to make a claim for compensation through the Criminal Injuries Compensation Scheme. 
Winston Solicitors have a specialist team who can assess cases and represent victims in making these claims. We offer a friendly and professional service for people in difficult times. Call 0113 320 5000 to speak to a member of the team or email @email