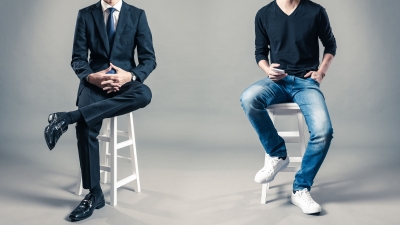 The Coronavirus Job Retention Scheme, otherwise known as furlough, was initially announced by the Government on 20th March and opened for claims on 20th April. In its current format, furloughed employees are not allowed to carry out any work for that employer, although they can carry out other work in other jobs.
Incoming changes to the scheme
The Government has now announced that from 1st August, employees will be able to return to work on a part time basis, with the requirement for employers to pay a percentage towards the salaries of those employees. The Government Guidance, last updated on 14th May, confirms that the CJRS will continue in its current form until the end of July.
"From August employers currently using the scheme will have more flexibility to bring their furloughed employees back to work part time whilst still receiving support from the scheme. This will run for 3 months from August through to the end of October. Employers will be asked to pay a percentage towards the salaries of their furloughed staff... more specific details and information around its implementation will be made available by the end of May".
We are, therefore, awaiting this detail, and it is unclear whether employers will be required to pay a different proportion of capped furlough pay for employees who return to work part time as opposed to those who do not. The words "employers currently using the scheme" is likely to mean that employers cannot claim for the first time after August 2020.
The requirement for fresh furlough agreements
The changes which will come into place suggest that employers may need to enter into fresh furlough agreements with employees if their furloughed period continues after the end of July. This is because from 1st August, furloughed employees could begin to work on a part time basis. Employees have thus far been prohibited from working at all for their employer whilst on furlough. Therefore, these agreements may need to be amended by a side letter, or indeed a fresh furlough agreement, which permits the employee to work during furlough and deals with the circumstances in which the employer can require the employee to work.
The current position of employers
The difficulty for employers and advisers at this stage is that the Government has not yet announced the detail of the changes to the scheme which will take effect from 1st August. Once the full details of the scheme from 1st August are known, employers will be able to assess fully what action should be taken, and we will continue to bring you further updates at that time. It will be important to ensure that the employee's consent to any variation in their furlough agreement is obtained in advance of the changes taking effect. The new rules may yet set specific requirements in terms of accessing the CJRS where an employee is working part time.
For advice on this or any other aspect of employment law please contact Paul Grindley at Winston Solicitors on 0113 320 5000 or email paulg@winstonsolicitors.co.uk