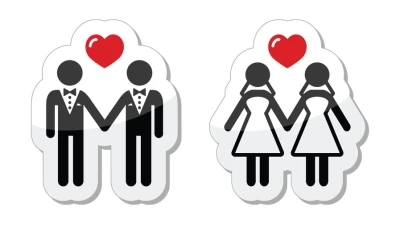 A significant step forward for equality is on its way: from 10 December 2014 couples will be able to convert their Civil Partnership into a marriage.
This can be done at any Registry Office regardless of where your Civil Partnership is registered (in England and Wales), as long as you have proof of your registration, by simply booking an appointment with them.
The conversion happens when a couple signs a declaration that they have not dissolved their Civil Partnership and both want to convert it to a marriage. The declaration has to be signed by both parties at the Register Office. The conversion will then be registered and a marriage certificate issued.
No official ceremony is required and there will be no fees for the conversion if you had your civil ceremony before 29 March 2014, as long as you convert by 9 December 2015. After this the fee will be £45 for all couples including those who had a Civil Partnership.
This latest change in the law comes after many years of progress to the legal status of same sex couples. The Civil Partnership Act 2004 gave same sex couples who took part in a Civil Partnership the same legal rights and responsibilities as heterosexual married couples. A further major development in the law occurred with The Marriage Same Sex Couples Act 2013, which extended marriage to Same Sex Couples. Although Civil Partnerships remain available, since 10 March 2014 same sex marriages are now legal.
At Winston Solicitors we are experts in dealing with all legal issues relating to same sex relationships and can assist in the preparation of cohabitation, pre-civil partnership/marriage agreements. We also advise on issues affecting children and in relation to the dissolution of Civil Partnerships and finances arising from the breakdown of these relationships.
Please contact our family department for further information on 0113 320 5000 or by email to @email.
Contact Wendy today