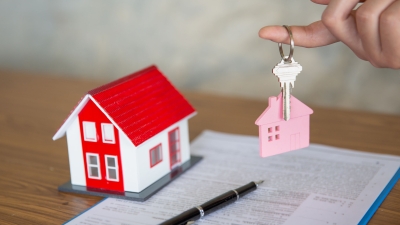 The COVID-19 pandemic has resulted, and is continuing to result, in re-evaluation and refocussing. Challenges are being transformed into opportunities. In this article, I will attempt to shed new light on conveyancing covenants and provide some food for thought.
The importance of covenants
The title deeds to many properties contain covenants, i.e. obligations to do or refrain from doing certain things. Many of these covenants seem antiquated and irrelevant. Property owners might take the view that they can breach the covenants, as long as their breach doesn't harm anyone. When properties change hands or are remortgaged, conveyancers will identify any breaches of covenant, consider whether any legal action could be taken against the property owner, and sometimes arrange to take out an indemnity insurance policy in case anyone seeks to take legal action in the future.
Typical covenants
The COVID-19 pandemic provides an opportunity to take a closer look at some typical covenants and consider their benefits.
The current tendency is for developers to build as many properties as possible on a site in order to make as much profit as possible. Sometimes, the developers impose covenants to the effect that the properties must remain open plan at the front. In the past, however, particularly in the 19th Century and the early 20th Century, the types of covenant imposed were very different.
Examples of such covenants are:
A "density covenant", i.e. a covenant restricting the number of properties that could be built on a site.
A covenant to observe the "building line", i.e. a covenant not to build anything other than bay windows or porches within a certain distance of the street. The specified distance is normally at least 8 feet, which is more than 2 metres.
A covenant to fence off the property from the properties next door and at the back.
A covenant not to build (which includes building an extension) within a certain distance of the side boundary.
A covenant to use certain areas as garden land and not to build on them.
Sometimes even a covenant to comply with public health legislation.
My view is that such covenants, which may have originally been imposed to protect privacy, to prevent people from living "on top of each other", and sometimes to promote basic standards of public health and hygiene, now take on a new meaning and significance.
All of the above examples, including the construction of physical barriers between properties, promote social distancing and the use of gardens for recreation and exercise. Maybe we need to think twice before dismissing such covenants out of hand.
To speak with a specialist conveyancing solicitor, call Winston Solicitors on 0113 320 5000 or email jec@winstonsolicitors.co.uk