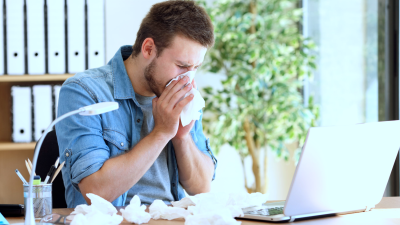 The spread of coronavirus (Covid-19) has understandably led to increased concerns and the risks posed to employers and their employees should not be ignored. There are a number of steps which employers should consider to protect the health and safety of staff and of course employers have a duty under the Health & Safety at Work provisions to ensure the health, safety and welfare of employees.
What does an employer need to consider during the corona virus outbreak?
The following steps should be considered and a number of guidelines have been produced which incorporate these:
Employers should keep everyone updated on actions being taken to reduce risks of exposure in the workplace
Ensure that everyone's contact numbers and emergency contact details are up to date
Ensure that there are clean places to wash hands with hot water and soap and encourage everyone to do so regularly
Provide hand sanitiser and tissues for staff
Consider whether protective face masks might help for people working in particularly vulnerable situations
Consider whether any travel planned to affected areas is essential
Employers must not single anyone out for specific treatment and clearly must not treat any employee differently on grounds of race or ethnicity.
What happens to someone's pay if they go into self-isolation?
The general advice is that if NHS 111 or a doctor advises an employee or worker to self-isolate, they should receive statutory sick pay and any contractual sick pay which is applicable. In other words, they are treated as if on sick leave. If the employer decides to tell someone not to come into work but that person is not presenting signs of the virus and has not been medically advised of this, then the employee should be entitled to their usual pay.This might for example apply if an employee has returned from China or another affected area and they are requested by their employer not to come into work for a specific period.
What if employees do not want to go to work?
Some employees may feel that they do not wish to go to work if they are afraid of catching coronavirus. In these situations, employers should listen to any genuine concerns staff may have and the employer could for example offer flexible working or working from home. An employee may request to take time off as holiday or unpaid leave although the employer does not have to agree to this. Ultimately, if an employee refuses to attend work, this could result in disciplinary action although employers should of course take advice and consider all other alternatives before embarking on any disciplinary procedure.
 
What if the employer needs to close the workplace?
Currently this is very unlikely but contingency plans should be made in case a temporary closure is necessary. This could include making sure staff have a way to communicate with the employer and colleagues. Home working arrangements could also be put in place and the employer could ask staff to work from home and arrange for remote access. If a workplace does need to close, then the employee is still entitled to be paid during this period.
For advice on employment law in relation to the coronavirus or any other employment related matter please contact Paul Grindley PaulG@winstonsolicitors.co.uk tel 0113 320 5000