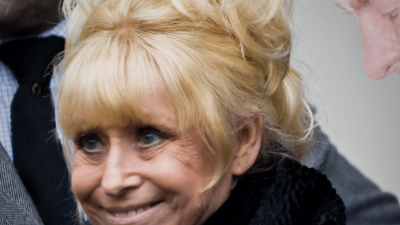 Lasting Powers of Attorney – her memory should serve as an important reminder to us all to plan ahead for our later years
Dame Barbara Windsor's death on the 10th December 2020 at the age of 83 years was sadly announced last week. I personally have very fond memories of her  from when I was a child, when I watched  her on TV acting in the Carry On films. She was of course  more recently famous for her appearances in the BBC one soap opera EastEnders, playing Peggy Mitchell.
Tributes have poured in since Barbara's death . Amongst those who have paid tribute are many celebrities and politicians including Boris Johnson, David Cameron and Keir Starmer as well as members of the royal family. Prince William has in fact described her as "a true national treasure… a giant of the entertainment world". Her co-star on EastEnders Ross Kemp reveals her dying wish was for more money to be spent on dementia research. This was a matter of considerable concern to her.
Dementia is a very serious medical condition which has devastating effects on the person concerned and on their families too. I have personal experience of this as my own mother was diagnosed with that condition in her early 70s.
Barbara's personal story and diagnosis, however should act as an important reminder to consider what might happen to you, your property and your financial affairs should you become mentally incapable as she had been diagnosed 6 years before her death with Alzheimer's disease. Important on your list of things to do to plan ahead should be to make a lasting powers of attorney.
A property and financial affairs lasting power of attorney enables a person appointed by you to deal with your financial affairs in the event that you lose mental or physical capacity. A health and welfare power of attorney enables the person you appoint to make important health and welfare decisions on your behalf.
It is so important for us all to talk to our family about our wishes should we lose mental capacity and make sure we do not leave it too late to make both financial and health and welfare lasting powers of attorney.