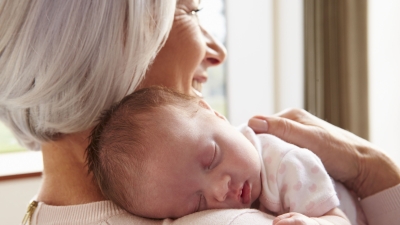 The Duke and Duchess of Sussex have recently announced the happy news that they are expecting a second child. 
Within the nine months that expectant parents often have to prepare for the upcoming birth, updating or creating a will is often overlooked. Although it is not the most pleasant topic to consider when you are excited about bringing a new life into the world, it is an important topic to consider.
An up-to-date will can include information that relates to your future child's life and we would recommend that expectant parents consider reviewing their current wills or creating a will that expresses their wishes.
What areas in a will specifically affect your child/children?
Executors:
Executors are commonly known as the people who you choose to contact institutions, close accounts and distribute your estate. If you were to die before your child/children attained the age of 18 (or older depending on the contents of your will), your executors would be responsible for ensuring the safety of your child/children's inheritance.
Guardians:
Appointing a guardian in your will also has a direct affect on your child/children if all people with parental responsibility were to pass away before the child/children are 18 years old. A guardian is someone who you choose to raise your child/children and without appointing a guardian you risk unnecessary family disputes regarding who should look after your child. If you appoint a guardian in your will it is clear to all family members what your wishes are. Although a will does not usually include specific details about how you would like the appointed guardian to raise your child/children, you could consider writing a letter of wishes to go alongside the will. A letter of wishes is a great way of including your personal preferences, from where the child/children would be raised to what activities you would like them to do. A letter of wishes is not legally binding but it would no doubt give guidance and support to your guardian so they would know exactly what you would prefer.
Age specification:
When you have a child or children you may choose to specify the age that they would benefit from the will. When specifying an age for a child/child to benefit from a will, the usual ages considered are 18, 21 or 25 years old. If you do not have a will or fail to specify an age then your child/children would be legally entitled to their inheritance when they turn 18 years old. If you think this is too young, because you don't think they would be responsible enough or you would prefer for them to receive their inheritance when they are older then you may want to consider updating or creating a will.
Wording: 
If you have a child and a will but are expecting another child, it is really important to check the wording of your current will to ensure it includes both children (if that is what you wish). Sometimes a will may be drafted and specifically name your first child with no mention of a future child. If this is the case, by updating the will to include the second child's name (if you have decided on it) or refer to the children with the generic term then you would be including your wishes for your future child too.
Our advice is that when expectant parents are planning ahead for the arrival of their child, we recommend that they spend time ensuring they have an up-to-date will in place. After all, setting up a valid will before the birth of a child will no doubt be easier to do for an expectant parent than setting up a will once you are a parent to a new born.
Please contact us on 0113 320 5000 or email at wills@winstonsolicitors.co.uk.