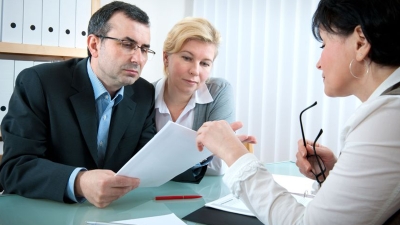 The Employment Appeal Tribunal has commented that a reasonable fee for a solicitor to advise on a settlement agreement may be well in excess of £500 if the solicitor is advising on the merits of a potential claim.  Settlement agreements are very common and are designed to achieve a clean break between the parties but the employee is obliged by law to have advice from a solicitor or an accredited adviser.  Because of this, it is common for employers to offer a contribution towards their legal fees and this is usually by way of a fixed fee.  In our experience, this ranges typically from £250 to £500 plus VAT.
Often many employers argue that the fee is for advice on the agreement only but in reality, it is difficult and possibly negligent for a solicitor advising an employee not to give advice on whether or not they might have a claim worth more than the sum being offered.  It is not always the case that the employee has negotiated an amount and is happy with this and advice is often sought dealing with the circumstances behind the agreement and whether or not the employee may have already been unfairly dismissed or indeed may have other claims such as discrimination.
When dealing with settlement agreements, we will always enquire into the circumstances giving rise to the offer and we are often consulted by employees who are pursuing a possible agreement because they have already lodged a grievance.
In all cases, we will try to agree a fee with you and this may indeed be the same as that which  has already been offered by the employer.  We have considerable experience in dealing with such agreements and will take over the negotiation on your behalf should you wish us to do so. We will then discuss fees directly with your employer
The judge at the EAT in the case of Soloman v University of Hertfordshire commented:
"We wish to say a word about the offer of £500 to the claimant to obtain legal advice.  We think it clear that the advice which the claimant could expect to receive from this sum (or any sum remotely like it) would only relate to the terms and effect of the proposed settlement and its effect on her ability to pursue her rights thereafter.  Any advice as to the merits of the claimant's claim and the likely award of compensation would require reading and consideration on quite a different scale…….  The offer of £500 for a solicitor to advise "on the merits of a settlement" was wholly unrealistic".
The case in question went to tribunal and then the EAT after the claimant had rejected offers of settlement and the issues expanded far beyond comments about settlement agreements.  There was a complex argument about costs in general.  However, the judge's comments about fees for settlement agreements as above are pertinent and should ensure that we are able to pass on the benefit to clients who are in receipt of settlement agreements or seeking one so that they do not have to pay any additional costs themselves or if they do, these are kept to a minimum.  
For advice on this or any other aspect of employment please contact Paul Grindley at Winston Solicitors.
 
For further advice on this or any other aspect of employment please contact Paul Grindley on 0113 218 5459 or email paulg@winstonsolicitors.co.uk.