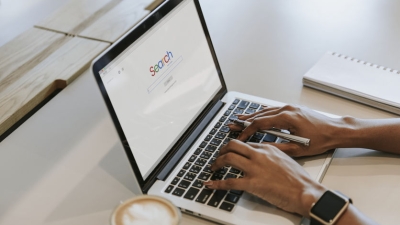 How does an employee know how much redundancy pay they're entitled to? An employer, when making an employee redundant, must ensure they leave with everything they are entitled to.
How to work out a termination payment
There are essentially three aspects to the termination payment.
Any outstanding salary, expenses and holiday pay.
Notice pay if they do not work out their notice.
The redundancy payment which could either be statutory or enhanced.
It is common for employees made redundant to work out their notice, even if they are asked to be on garden leave at home. Employers are entitled to require employees who are on notice to take their holiday during their notice period. This may prove unpopular with the employee but will avoid the employer having to pay a lump sum at the end for accrued holiday pay.
The benefit of asking employees to work their notice
Employees being asked to work their notice or serve out their notice at home is currently more popular with employers because if the employee is on furlough leave then the employer can reclaim part of this money through the Job Retention Scheme. If the employee is made redundant immediately so that their employment terminates with immediate effect, they are no longer an employee and cannot be furloughed. The employer would then have to pay all of their notice pay without any help through the Job Retention Scheme.
Avoiding an unfair dismissal claim during redundancy
With regard to the redundancy payment, most people know that an employee needs two years continuous service to be entitled to a statutory redundancy payment.  However what you may not know is that if you dismiss an employee without the statutory minimum notice, that notice gets added on for the purpose of working out whether they have got two years continuity.  This means that if they have worked for one year and 51 weeks and you dismiss them without notice, they are deemed to get a week added on which gives them two years employment and the entitlement to a statutory redundancy payment (and indeed to claim unfair dismissal).
How to work out a statutory redundancy payment
Statutory payments are calculated based on years of service, age and a week's pay.  You start by taking complete years of service and cap it at 20.  So someone who has worked for 25 years still only counts as having worked for 20.
The simplest way to calculate this is to use the government calculator which basically operates as follows:
One and a half week's pay for each complete year of service in which the employee was aged 41 or over.
One week's pay for each complete year of service in which they were aged 22 to 40.
Half a week's pay for each complete year of service in which they were under 22.
Some employers, typically in larger organisations, offer enhanced redundancy payments and the rights to claim these will be set out in the employment contract or any collectively negotiated agreement.  Often employers will offer an enhancement provided that the employee signs a settlement agreement.
All termination payments which include enhanced redundancy payments are tax free up to £30,000. This allowance is only permitted once. Therefore if an employee gets a £7,000 statutory redundancy payment, only £23,000 of any enhanced redundancy payment will be tax free.
For further details on redundancy payments or any other employment law issue please contact Paul Grindley on 0113 320 5000 or email your query to @email.
I have never had to use a solicitor's services before, I needed to have a redundancy notice reviewed and was unsure where to start. I contacted Winston Solicitors via their website, Paul Grindley contacted me later the same day. The whole process was very straightforward, everything was very clear and Paul was very helpful. I would definitely use Winston Solicitors again in future.