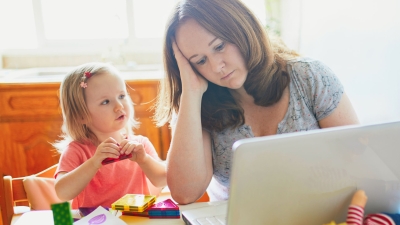 With the prospect of children being sent home from school due to having to self-isolate, many employees will be concerned about their jobs and employment rights as they juggle their lives to cope with children being at home again after an extended "summer" holiday.
What rights do parents have if they need to take time off during the pandemic?
Employees have a legal or statutory right to take a "reasonable" amount of unpaid time off work to take "necessary" action to deal with particular situations affecting their dependants which obviously includes children. This is not a new right but has been around for several years as part of European Law.
The right only applies to employees so that self-employed people are excluded. It applies to all employees regardless of their length of service or whether they work full time or part time or are employed on a permanent, temporary or fixed term basis. The legislation provides that an employee is entitled to take reasonable time off where it is necessary to deal with the unexpected disruption, termination or breakdown of arrangements for the care of a dependant and this includes dealing with an unexpected incident which involves the employee's child during school hours.
Can a parent take time off work if their child is in isolation?
There is no limit prescribed on the amount of time which is reasonable and it is therefore likely that this would include a 2 week isolation period if the employee's child or children were sent home from school.
The legislation was initially envisaged to deal with situations which might only involve perhaps a day or two being taken off work but as there is no limit, it is likely that this would be interpreted liberally. Of course, it is always open to employers to agree with employees that this time off is paid or taken as holiday or that the employee may work from home.
However, there is no right to work from home and the only right which is available is the one which is outlined above. Interestingly, the definition of "dependant" includes those who reasonably rely on the employee to make arrangements for the provision of care. This means that a grandparent who is an employee may request time off to care for grandchildren if the parent cannot take time off work or is not otherwise available.
Claiming unfair dismissal during COVID-19
An employee who is refused permission to take time off or who is subjected to a detriment (for example being demoted or disciplined) may complain to an employment tribunal and may be entitled to compensation. If the employee is dismissed because they took or requested time off will be able to claim unfair dismissal and this is the case regardless of their length of service.
Normally, an employee requires 2 years' service to claim unfair dismissal. As we are in unprecedented times, it will be interesting to see how this right is invoked and whether employers will be lenient and not risk the adverse publicity which would presumably follow a refusal to allow time off or dismissing an employee who requests it.
We can advise employers and employees in this situation and for further details and advice please contact Paul Grindley by email @email or telephone 0113 218 5459.