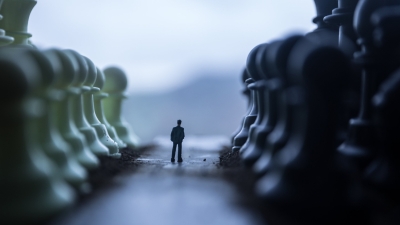 Employment tribunal cases come in many forms, with business owners commonly facing claims from disgruntled employees for unfair dismissal, discrimination, whistle-blowing or breach of contract.
It's not unusual for the business to feel the case is drifting on, fees are escalating, and there is a sense that the case is controlling them, rather than them being in control of the case. Sound familiar? Obviously this is stressful, but it doesn't (and shouldn't) have to be.
Key questions when facing an employment tribunal claim
There are three key questions we would ask a business before doing any work at all on an employment tribunal case:
Do you have any experience of dealing with employment tribunals?
Do you want to defend the case?
Do you have capacity and budget to work on the case and defend it? 
Depending on your answers, we will formulate a strategy to give you the high-level advice you need to reach the outcome you want. You would receive this within two pages of written advice and available options.
Defend or settle?
When considering whether to defend the case or settle, we would be exploring with you:
The likelihood of winning the case. If you are likely to lose the case, we should be advising you to settle, as losing will result in compensation (which is uncapped in discrimination cases) to the employee as well as legal fees for your business. 
The risk of losing the case. Even if you are advised that you are more likely than not to win, the outcome is never certain. You should also consider the character and psychology of the claimant (employee) and whether or not they want to settle or have their 'day in court'.
The cost of defending the case. A straightforward, unfair dismissal case may cost you £10,000 to defend and these fees are not recoverable . Even if you win the case, is that really a win for your business? 
Employment tribunals are public forums. Whether or not you ultimately win the case, you need to consider whether potential media coverage is damaging to your business. If you do reach a settlement, we would  include a confidentiality clause to mitigate this risk.
The time involved. This takes into account time for your employees working with us on the case and serving as witnesses. Are you happy for your people to be doing this instead of focusing on running and growing your business?
Choosing to settle an employment tribunal claim
If you decide you would like to try to settle the case, we will need to be equipped with a good understanding of the case, the law involved, and the strengths and weaknesses of the case. 
To reach the lowest, quickest settlement we understand and have experience of the psychology behind negotiation. 
Choosing to defend an employment tribunal claim
To evaluate whether your tribunal case is worth defending you should ask yourself the three, key questions and discuss them us so we can prepare. Once you have assessed the business risk and the ideal outcome for your business, you need to decide if you will try to reach a settlement or defend your case at tribunal.
If you can't reach a settlement at all, you may have to defend your case and need to choose a employment solicitor who knows how to get the best result for you.
Call on 0113 320 5000 to discuss your options if your buisness is facing an employment tribunal claim or any other employment issues.